Sometimes I feel I get a bit wordy, so sometimes it is just time for a picture.
This is the whole thing done: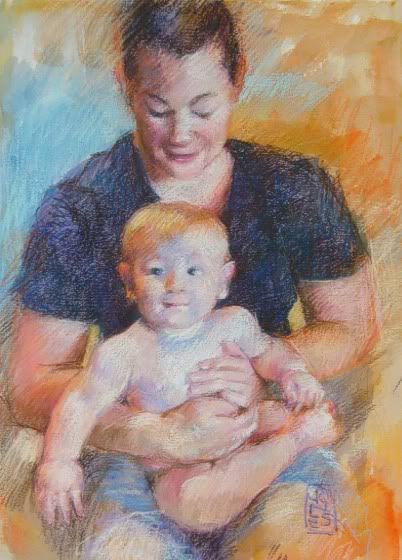 with some close ups: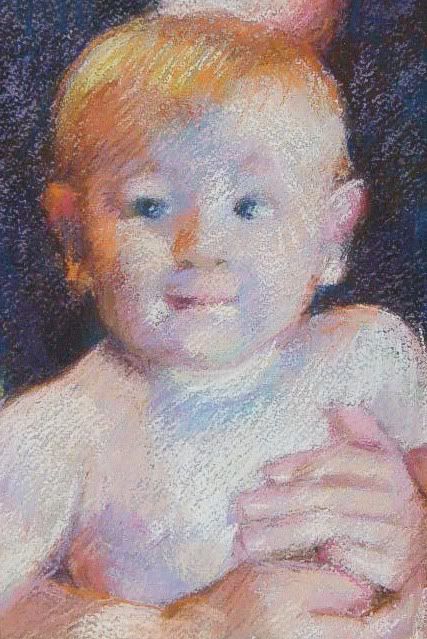 You can see all the underlying colors both in paint and pastel and how they blend optically to make a rich flesh.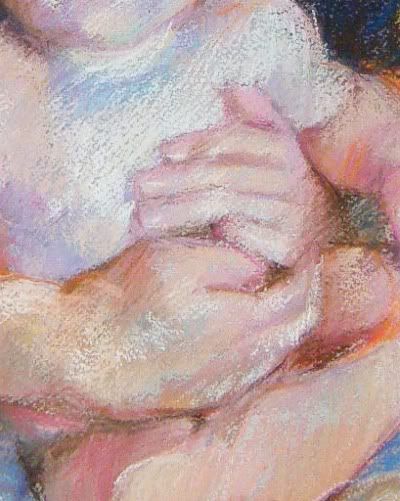 My intention was to make a stylistic and thematic interpretation of Mary Cassatt. I am so close. My strokes are nowhere near approaching the confidence I had hoped for, but subject and color use, I feel much closer.
Next demo is a generic ME... sorry, I am trying NOT to be too compulsive and post when I feel like it - not turn it into a chore.
So, I will try to do the next one all at one time.
THANK YOU FOR LOOKING!!
dj*