I decided to rework a watercolor I had done a couple of years ago as a pastel for entry into a contest for a specific pastel brand.
Normally I use watercolor for my underpainting as a great way to make an over all neutral tone, but I wanted to make a piece completely with pastel, so I took a heavier 300# rough watercolor paper and some 95% rubbing alcohol (denatured will evaporate faster, but I was happy to have the slush time) and scrubbed over areas to push some color in the pits of the rough paper: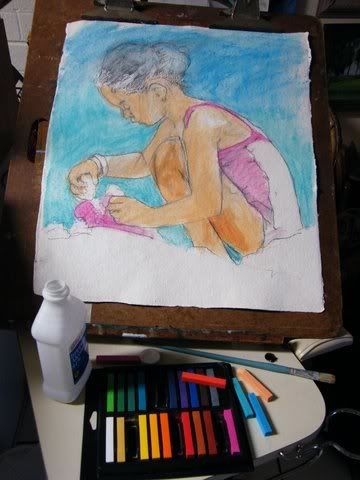 Laying in the painting areas, I continued with heavy scrubbing and breaking down so the coverage would allow the peaks of the paper to rub off color from the stick and the lower areas be a bit darker and more colorful: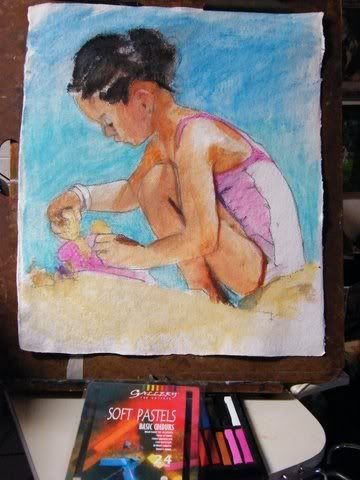 As I went I would use a dry brush to scrub back some of the more broken areas and rewet spots to reinforce darks. This is the only way I have found that you can actually make mud when using pastel. If you blend with your sticks, you can keep clean and brilliant colors.
A detail shows the difference with the dissolved colors in the pits of the paper with the pure pastel on top: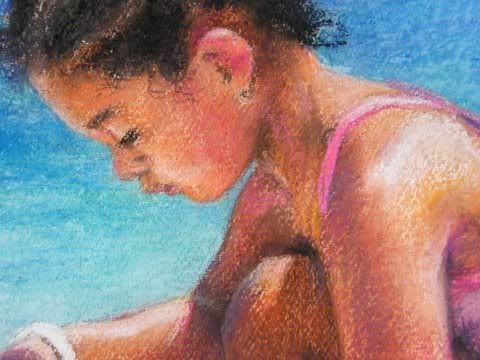 I submitted this to the Mungyo competition on Jerry's Artarama site and just dropped it of to the Arizona State Fair as well.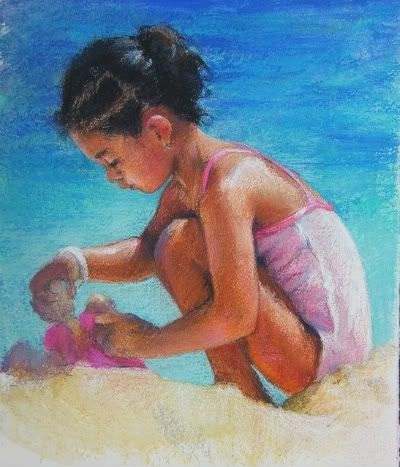 Cross your fingers for me!